The Foodie List: Must-try Foods in Oahu, Hawaii
Working can be truly demanding and tiring at times. This is why many employees take the chance to hop on the plane and spend a vacation whenever they can. After all, traveling is one of the best ways to enjoy your free time. Changing your surroundings every once in a while can significantly help make you feel relaxed and happy.
However, choosing the right vacation spot can be pretty challenging. You have to consider the tourist spots you can visit, the accommodation, weather, and above all, the food. What is a vacation without having a taste of the place's delicacies and specialties?
Also, food is an essential part of everyone's life because apart from the body needing nutrients to function well, it is also proven to make anyone happy. Scientifically, the minerals in food promote the production of your body's serotonin and dopamine or its feel-good chemicals (happy hormones). 
In relation, do you know the perfect place that has everything you would ask for in a vacation? If not, then let us introduce you to Oahu, Hawaii. 
Oahu, known as "The Gathering Place," is part of the major and third largest islands in Hawaii. The island lives up to its name as it welcomes at least 4.6 million people each year. Aside from the very famous Waikiki tours, Oahu is also popular for its food. The bustling streets of Oahu are filled with many food trucks where tourists can purchase food ranging from snacks to complete lunch meals. 
So without further ado, here are some of the food you must try when you visit Oahu, Hawaii.
Spam Musubi
The majority of Hawaiians love Spam, and their love for this specific canned meat holds a history. During World War II, Hawaii was a war zone and the government had mandated blackouts, food rationing, and even food restrictions. Spam was one of the foods that are included in the food rations, and this specific luncheon meat is what the Hawaiian civilians lived on during that time. Since then, locals have adapted Spam and incorporated the luncheon meat into their dishes, and one of the most popular Spam dishes is the Spam Musubi. 
Spam Musubi is a Japanese-inspired snack prepared by pressing a slice of Spam into a block of sticky rice and sealing it together by wrapping a strip of seaweed. This food is excellent for an on-the-go snack or a lunch sandwich. The best thing about Spam Musubi is you can find them anywhere in Oahu.
Lomi-Lomi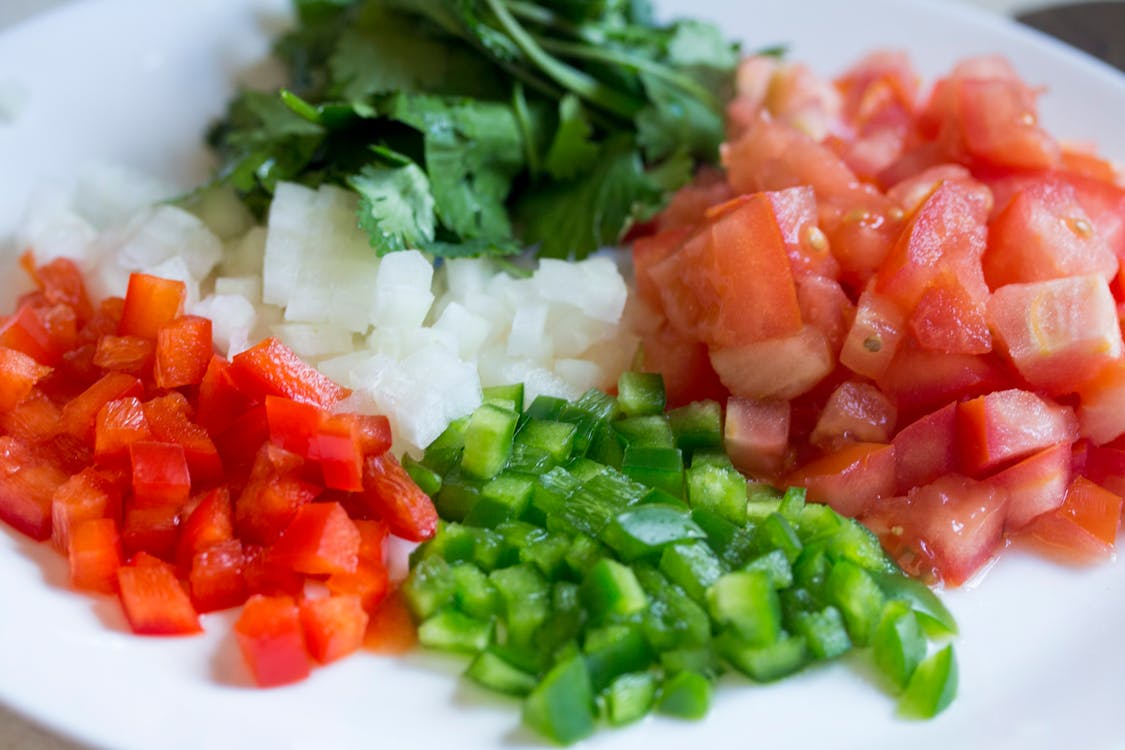 If you enjoy eating fish, Lomi-Lomi is the perfect dish for you. It is a side salad dish introduced by the early Western sailors. Lomi-Lomi is usually served at Luau feasts. It is made of fresh and diced tomato, onions, and chopped raw salmon. In Hawaiian, Lomi-Lomi directly translates to massage. This is why you need to mix (massage) the three ingredients together to prepare this dish. 
Poi
Poi is another side dish that is a traditional staple food in the Polynesian diet. It is made from fermented taro root and prepared by baking or pounding the tara until they turn into a paste. Many restaurants in Oahu sell this delicious Hawaiian side dish.
Apart from the traditional paste, you can also buy Poi glazed donuts. These donuts are the main offering in Kamehameha Bakery. These donuts are like malasadas that do not have a hole in the center; instead, they are formed into one big puffy ball of bread. Poi donuts are covered with glaze, while the inside has that bright purple color of the Poi. 
Haupia
Are you searching for something to satisfy your dessert cravings? If yes, then you should try Haupia.
Haupia is a traditional coconut milk-based custard perfect for those who have a sweet tooth. This custard dessert is a white and fragrant dessert mostly seen at Luaus. It can either be as firm as jello or as soft as pudding. Haupia can also be baked into a pie or used as a topping for white cakes, especially at weddings. Today, you can purchase and have a taste of Haupia through bakeries and restaurants. 
Shave Ice
Here is another dessert on the list! If you visit Oahu, it is a must for you to try their shave ice. Your Hawaiian vacation would never be complete without having a taste of this cold and sweet dessert. The origin of Shave ice came from Japan's kakigori. In the early 1900s, Japanese immigrants opened small stores that served shave ice for the plantation workers. 
What makes this dessert enjoyable and fun to eat is the number of flavors to choose from. Some examples of the flavors are Li hing mui, lychee, pickled mango, lilikoi, Melona, lemon peel, and a whole lot more. 
Mai Tai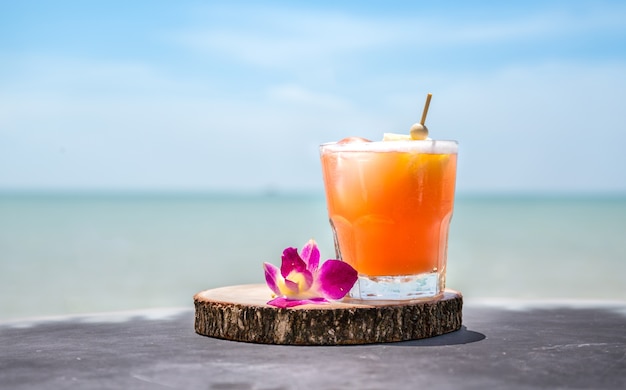 Looking for a drink to help you give the intoxicating yet relaxing feeling of liquor you need as you unwind? Here's Mai Tai for you.
Mai Tai is one of Hawaii's most classic adult beverages. This Instagram-worthy looking tropical drink represents the color of the sunset, making it perfect for a vacation spent by relaxing and feeling the breeze of Oahu's beautiful beaches. Known for its strong yet sweet taste, Mai Tai has a notable tart, citrusy, and sweet flavor mixed with rum. 
Oahu is indeed a place for foodies out there, and it is pretty evident with this list. The six dishes mentioned here are just a few among Oahu's plethora of food choices. There is still a lot of dishes that are waiting for you.
Planning for the perfect vacation does not have to be stressful. You can rely on a trusted local operator like Go Hawaii Tours to help you with your dream Oahu tours. We will assist you from the tourist spots to visit, accommodation, and food to eat. Go Hawaii Tours brings the Aloha philosophy wherever and for whoever. This is why you can be confident that your dream vacation will go smoothly. 
To know more about us, what we do, and the list of our island tours, you can visit our website at www.gohawaiitours.com.