Things to Know About the Molokai Hoe Paddle Race
Locals of Hawaii all know the name Duke Kahanamoku by heart. Why not? This well-loved Man was one of those who were responsible for Hawaii to be recognized worldwide, not only by his efforts, but his talents as well.
Human Fish Rising
Duke Kahanamoku is known for his skills in water-related activities, specifically swimming and surfing, a strong reason why he was called as "The Human Fish". More than that, he developed swimming style along with his famous kick that made him nearly unbeatable in the water, especially at long distances. He swam with his head out of the water and achieved maximum push with each stroke. He was so good at swimming that newspapers and magazine features often joke about how he "had fins for feet."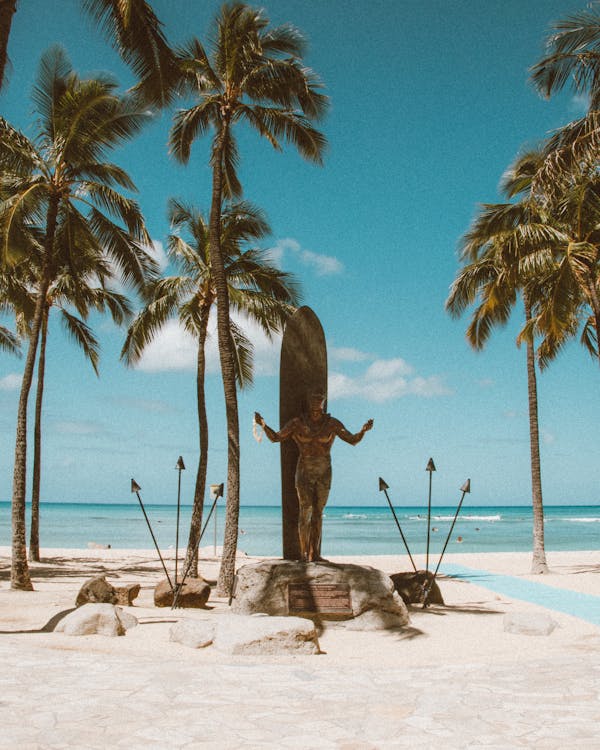 In 1911, renowned swimming coach William T. Rawlins encouraged him to join the Hawaiian Amateur Athletic Union (AAU) swimming and diving championship after being blown away with his 100-yard sprint at the beach off Diamond Head record. In his first official race, on a course across Honolulu Harbor, he shaved 4.6 seconds off the 100-yard freestyle world record. However, AAU officials did not recognized how it was "questionable" and "unbelievable." This is despite the presence of five certified judges.
To contest the decision and prove his outstanding skills, his friends raised the money for him to go to the United States and compete in the Olympic trials. He beat records in the 50-, 100-, and 200-yard freestyle and won a spot on the 1912 U.S. Olympic team. New fans called him "The Human Fish" and "The Swimming Duke," labels that were especially appropriate since, according to the New York Times, he would "at one time [hold] every freestyle record up to a half-mile."
Olympic Milestones
Duke Kahanamoku was 21-years-old when he participated in the 1912 Olympic Games in Stockholm, Sweden. Unsurprisingly, he won his first gold medal and set a world record twice in the 100-meter freestyle race. He also brought home a silver medal as a participant in the 200-meter relay.
The duration of the first World War made it impossible to hold the Olympics in 1916. However, Duke Kahanamoku did not stop from improving his skills and using it to help and serve others.
He trained American Red Cross volunteers in water lifesaving techniques. He also toured the nation with other American aquatic champions to raise funds for the Red Cross.
Four years later, during the comeback of the Olympics in Antwerp, Belgium, Kahanamoku equaled his own world record in the semifinals. He then set a new record in the final of the 100-meter freestyle on his 30th birthday. Duke had to swim twice to win the gold medal, because the Australian swimmer claimed he had been fouled.
He was 34 years old when he defended his title and came in second in the 100-meter freestyle after Johnny Weissmuller (who eventually became casted as the first Hollywood Tarzan) at the 1924 Paris Olympiad.
He failed to win medals after that in both the 1928 and 1932 Olympics. It was also the last time he participated. However, he won a bronze medal as an alternate on the water polo team. The New York Times reported. "I was 42 then. You begin to slow down a little when you get around 40. That's why I switched to water polo." Kahanamoku continued to swim and enjoy water sports. He never formally trained anyone, but he often gave advice to young swimmers on how to improve their style.
Hawaii's Surfing Ambassador
Following his Olympic participations, Kahanamoku wanted to do and achieve more. He spent his days reading water meters and working in a drafting office. Later on, he realized that was not the life he was meant to live. None of these occupations measured up to his stature as an Olympic gold medalist. He began accepting invitations to exhibitions and swimming meets throughout the United States and Europe. Eventually, he also joined to New Zealand and Australia. He would demonstrate surfing as well as swimming. This paved way to his recognition as an unofficial ambassador for Hawaii and for surfing.
News sources report that Kahanamoku was "the first to exhibit tandem surfing and the first to demonstrate wake surfing." His long board surfing was recorded on newsreels. In 1915, Kahanamoku introduced board surfing to Australia. He had brought no board with him from Hawaii, so he constructed one there from sugar pine. The concave design of this board gave it greater stability in the rough surf.